5 Thai dishes you have to try
The flavors and smells of Thai food take us directly to the street stalls of this Asian country. The combination of its cuisine is perfect, with flavors ranging from sour to bitter, always with the ideal mixture to give the greatest pleasure to our taste buds.
As you already know, at Pure Cuisine we are passionate about Asian food and Thai cuisine is one of the main stars of our menu. What is the origin of the dishes in this country? What influences do they have? Here we tell you a little history and which are our favorite recipes. Your mouth will water!
The origins
As is the case throughout Asia, rice is the main element of Thai food. The cuisine of this country has a strong Chinese influence, but also Indian, which is why curry is one of its most important ingredients. But the origins of Thai dishes go beyond neighboring countries. If you travel through Thailand, you will see that each region has its own recipes and some of them have heritage from more distant cultures, such as Muslim culture.
Get ready to taste unique flavors with the dishes we tell you about below.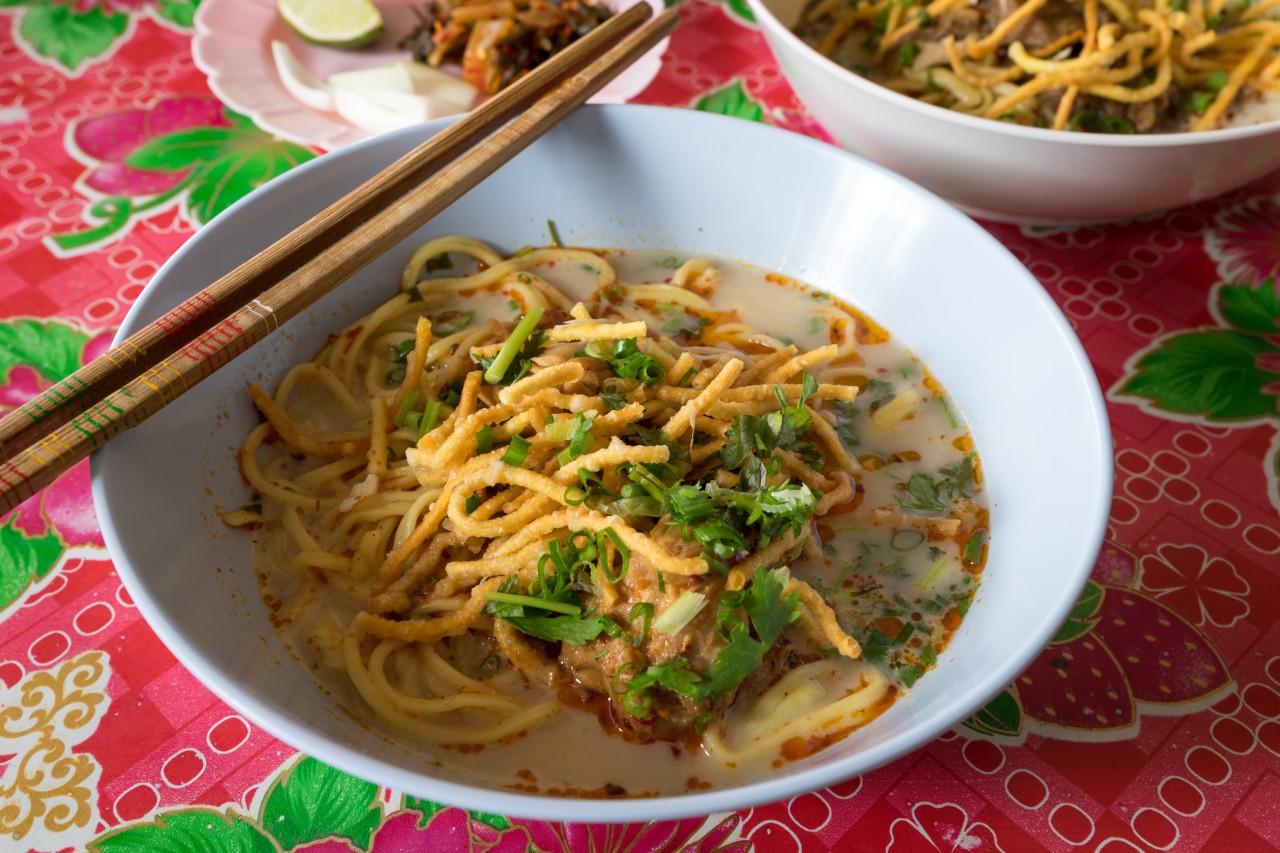 Kao Shoi, the northern delight
Although, as we have said, rice is the main ingredient in Thai cuisine, some dishes surprise us with other flavors, such as Kao Shoi, typical of the northern region of the country and neighboring nations such as Laos and Myanmar. This dish is made with crispy egg noodles served in soup and accompanied by coconut milk, chicken, turmeric, and curry.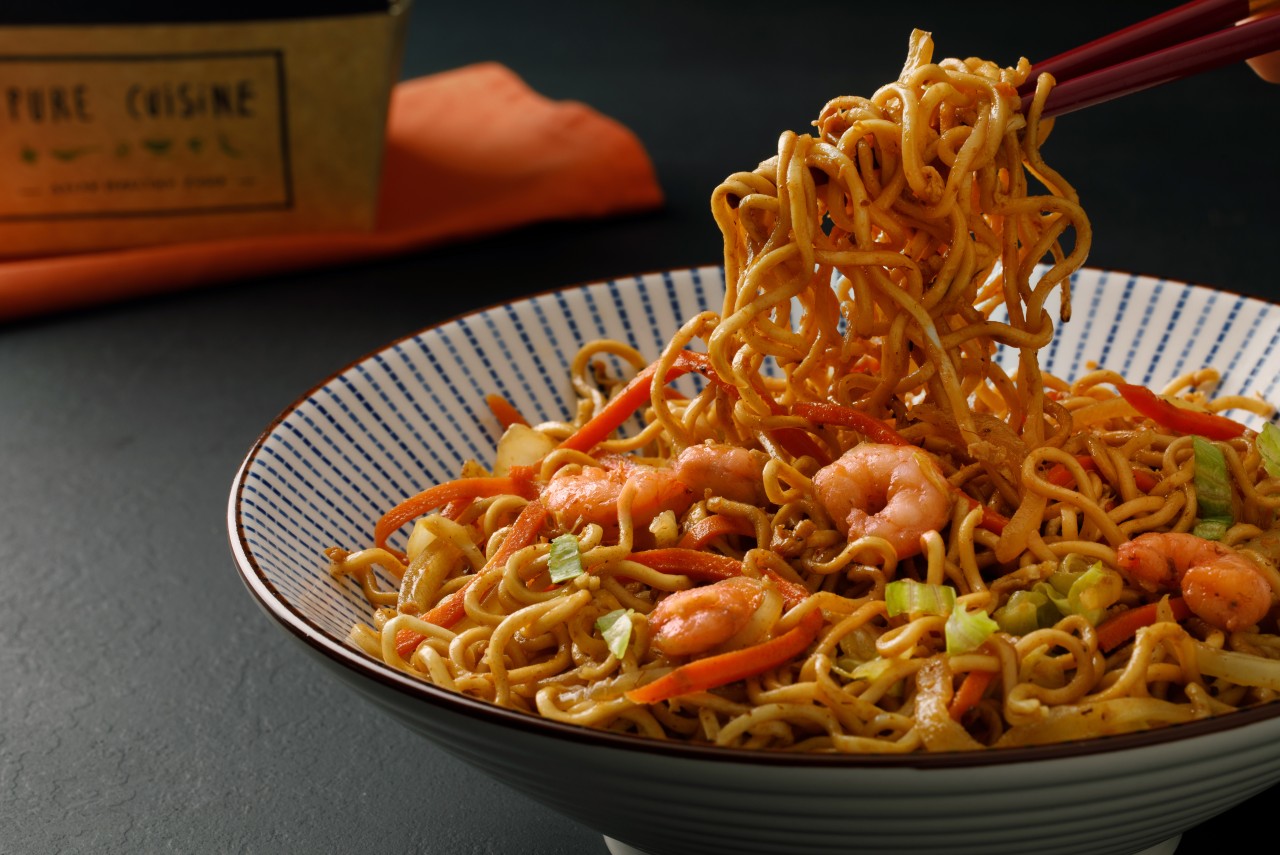 Pad thai, el clásico de la cocina tailandesa
It is impossible to talk about Thai cuisine without mentioning pad thai, its most popular dish. And who doesn't enjoy the flavors of this delicious recipe? The ingredients are quite common within Asian cuisine, but the combination makes this dish rank on some of the best in the world lists.
Although the classic pad thai is made with shrimp, at Pure Cuisine we encourage you to unleash your imagination and create one to your liking, without following any rules, using different ingredients such as beef or pineapple.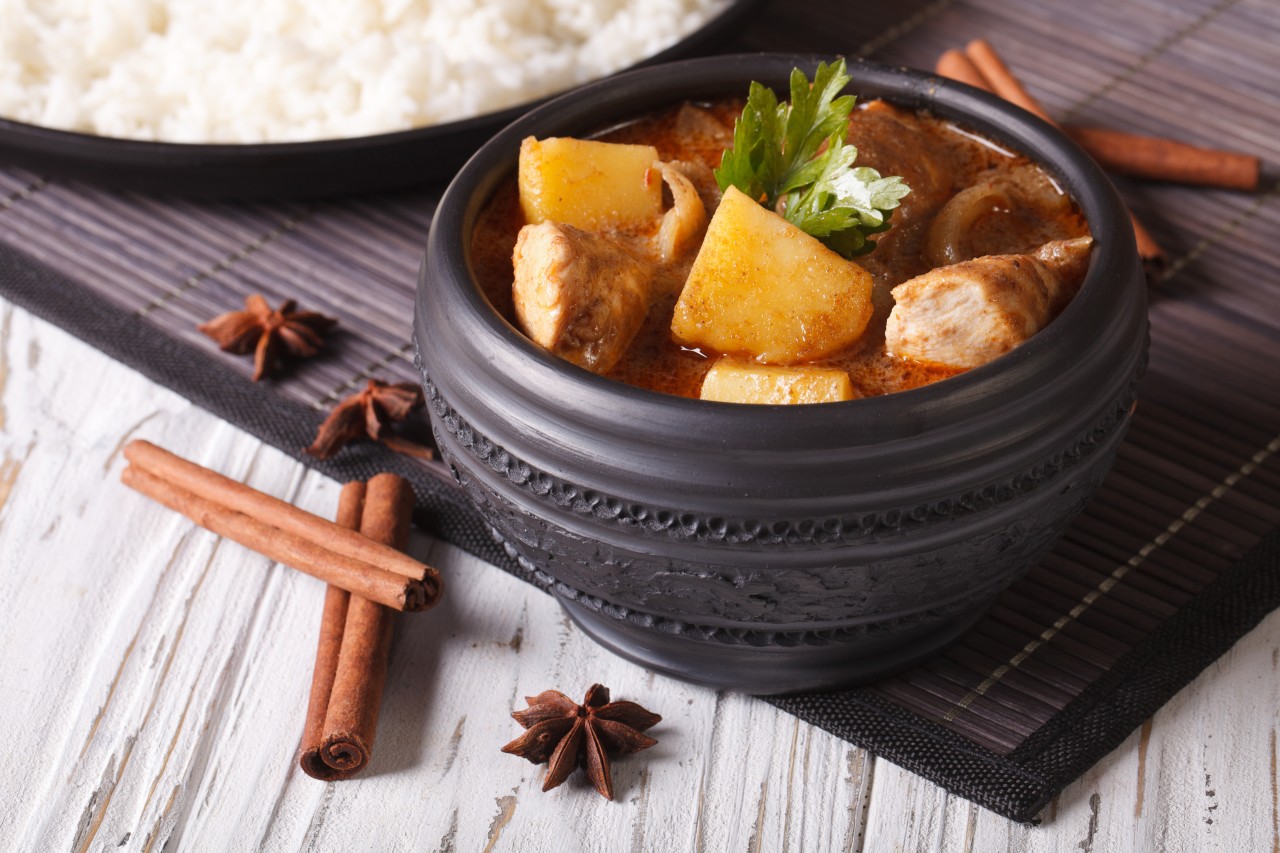 Massaman curry, a different curry flavor
Southern Thailand delights us with dishes such as massaman curry, a combination with a different curry flavor, since this traditional blend of spices is accompanied by ingredients that give it a very unique touch, such as peanuts, coconut milk, potatoes, and tamarind sauce. As protein, you can choose what you like the most: beef, chicken, tofu, pork, and even duck.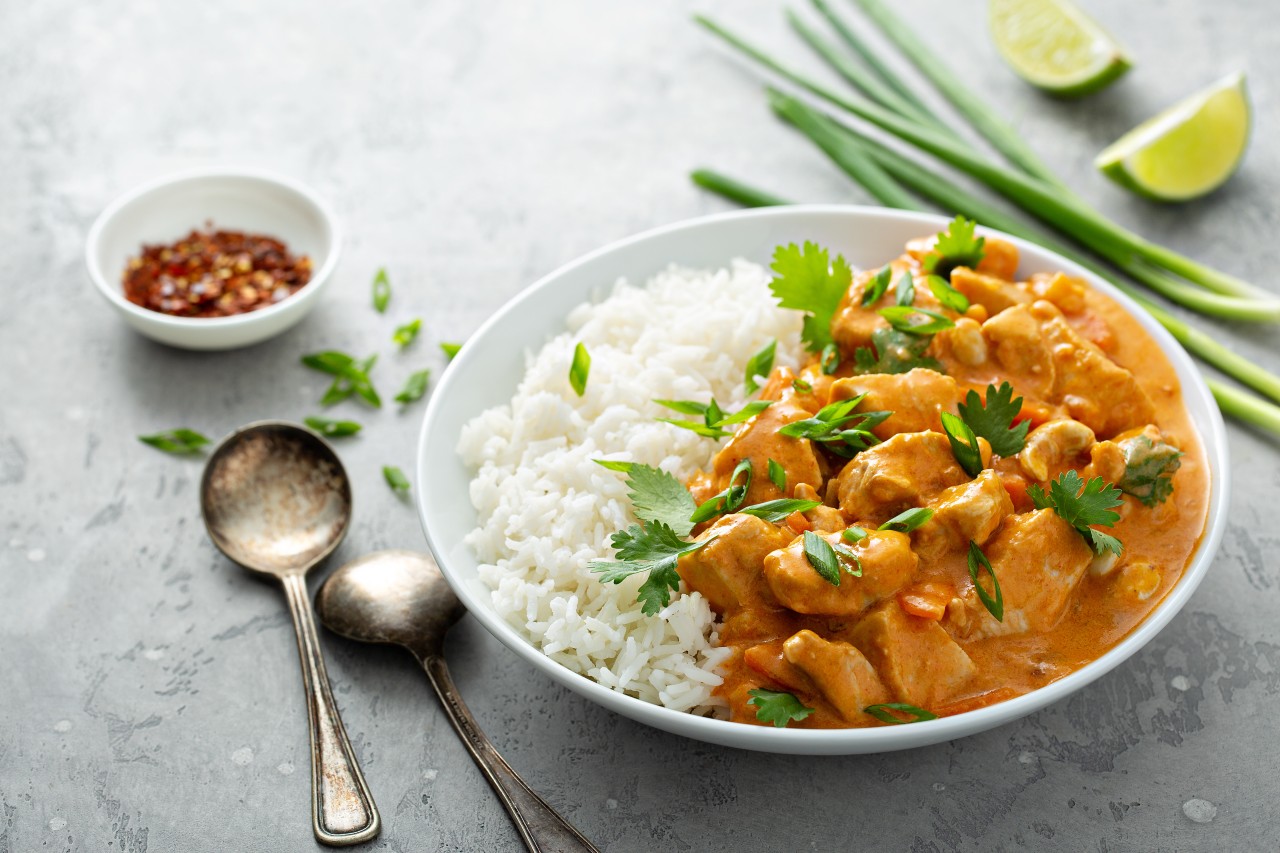 Thai Bowl, the great unknown
Do you like to try new recipes from each country and step out of the classic dishes? In Thai cuisine, there are many dishes that are not as popular but have the same quality as the well-known ones. One of them is the Thai Bowl, which could be compared to the Japanese donburi or the Korean bibimbap, with a base of rice, accompanied by vegetables, and a protein.
Would you like to try it? At Pure Cuisine, we have it with different options: chicken, beef, Heura, and tofu.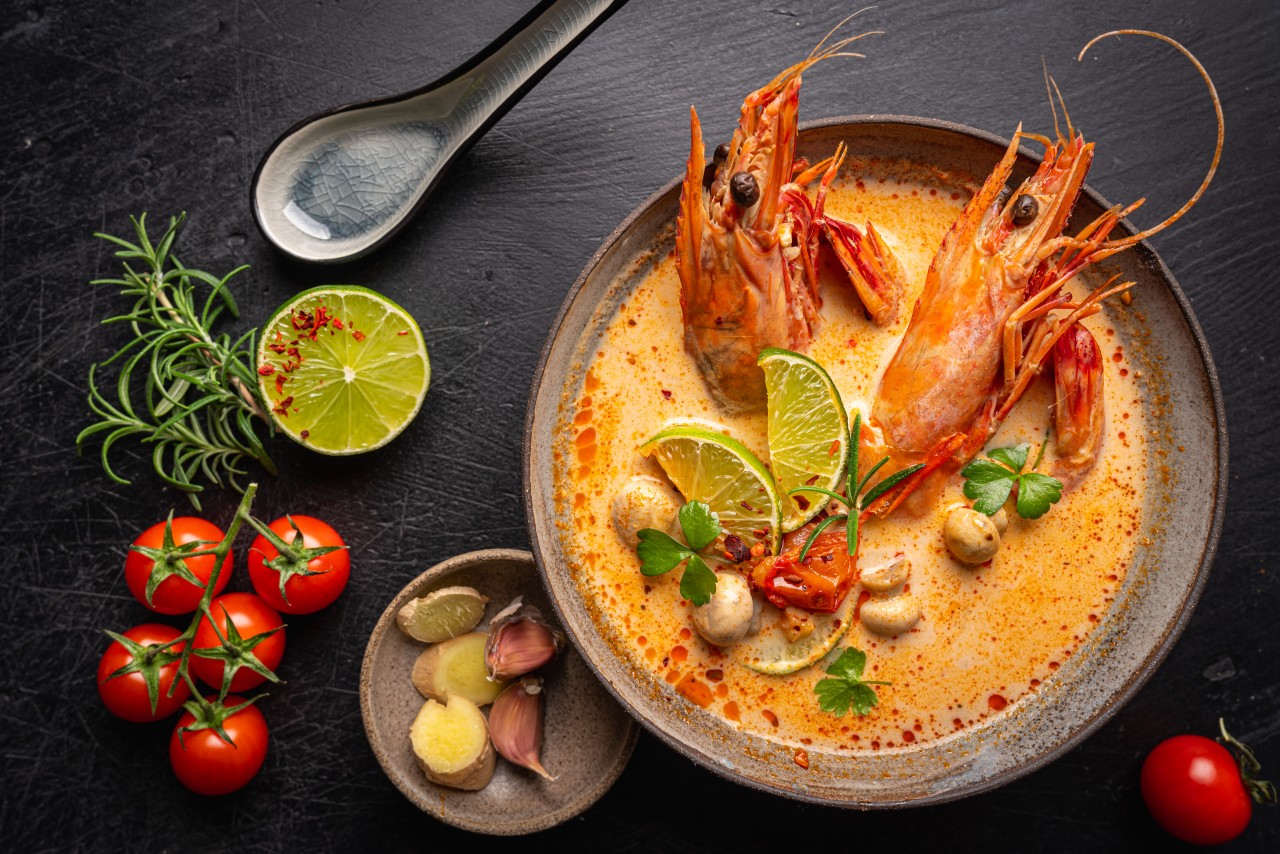 Tom Yum Goong, for spicy food lovers
The Spanish palate is not so used to spicy dishes, but more and more international food enthusiasts are entering this world. If you belong to the "more spicy, please" club, you have to try Tom Yum Goong, a soup made with prawns and some of the most typical ingredients of this cuisine, such as coconut milk and lime juice.
If you have read this article from top to bottom, which dish are you looking forward to trying? We are waiting for you in our restaurants in Madrid, Barcelona, Valencia, and Bilbao, so you can enjoy the flavors of Thai food. And if you don't want to leave your house, we'll bring it to you!